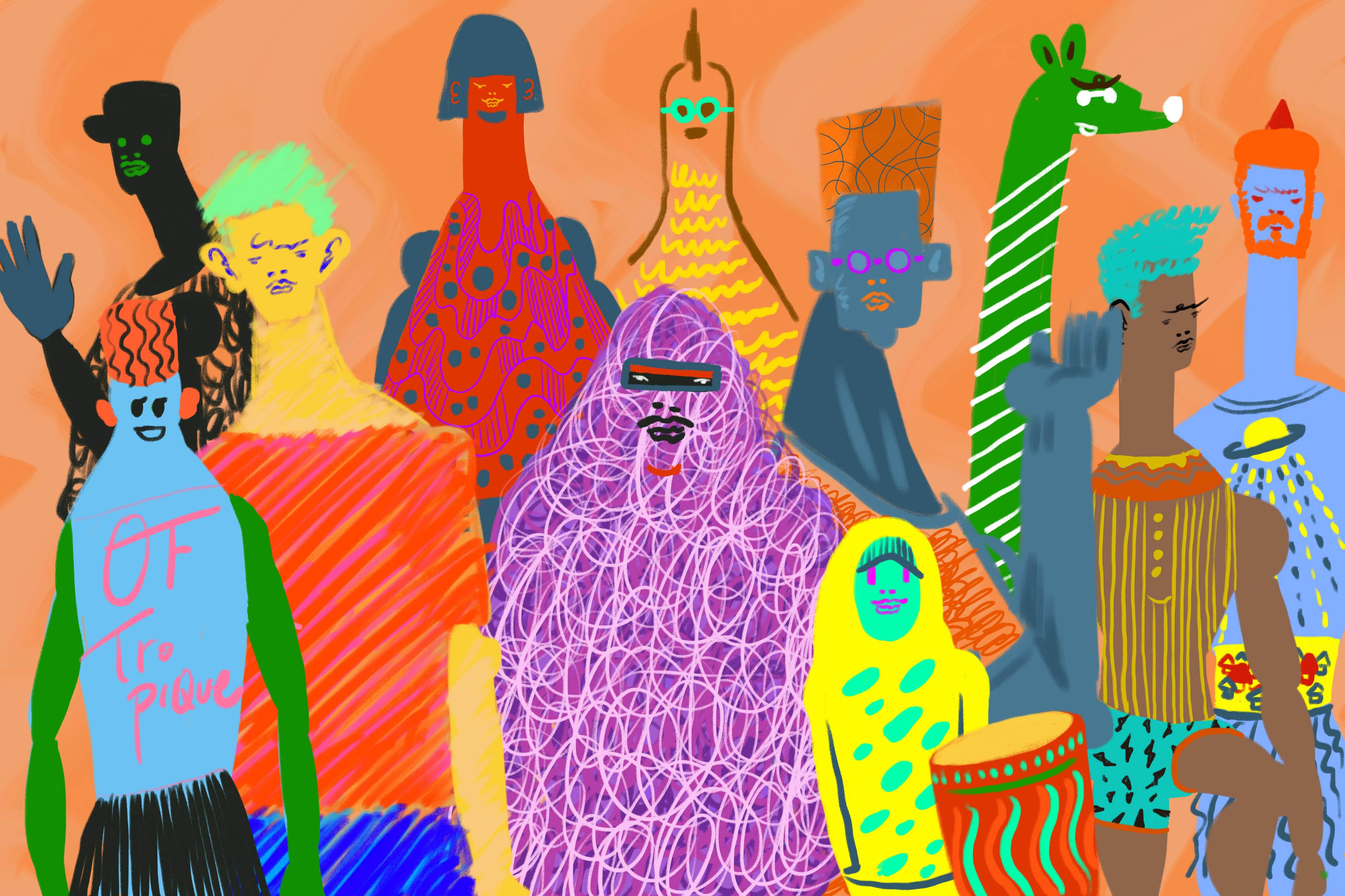 エキゾチック・インストルメンタル・バンド「オブ・トロピーク」。
クラリネットをフロントに据え、世界中の音楽の断片を手当たり次第に、ポップにビザールに料理する。
2018年10月、イラストレーターのオタニじゅんとのコラボレーションによる空想トラベルブック『La Palma』(オークラ出版)を発売。パリの2つのラジオ局で同時に特集が組まれるなど、海外のスキモノの間で注目を集める。
2021年4月には、ブルックリンのElectric Cowbell Records から7inchシングル・レコードがリリース予定。
ライブはグルーヴィ。
"of Tropique" is a Japanese instrumental pop band formed in 2018.
Their music sounds like a tropical gumbo soup made by mixing different types of old and new ingredients from all over the world with crazy spices to spice it up.
While the clarinet plays catchy melodies, others use a variety of instruments as if they made their dishes as colorful as possible.
Listening to of Tropique will take you on a little trip to the peculiar side of Tokyo, one of the most bizarre cities in the world.  
CONTACT : oftropique@gmail.com